New SciShield Name. Same BioRAFT Protection.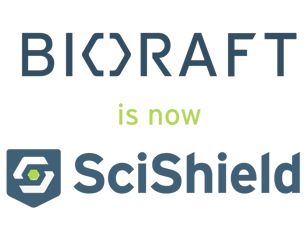 After nearly 20 years, we have changed the name of our software from BioRAFT to SciShield.
The name SciShield embodies our mission to protect our scientists and scientific organizations across the world from the burdens and risks of working in and operating scientific laboratories.
Our software is used by scientists of every discipline and supports organizations across the spectrum. Built by scientists, our system improves safety, ensures regulatory compliance, and drives operational efficiency, all with sustainability in mind.
We are proud to support you and your mission with SciShield.
Take a fresh look at how SciShield can support you and your mission.