Beyond Training: The Profile of a Modern Training Program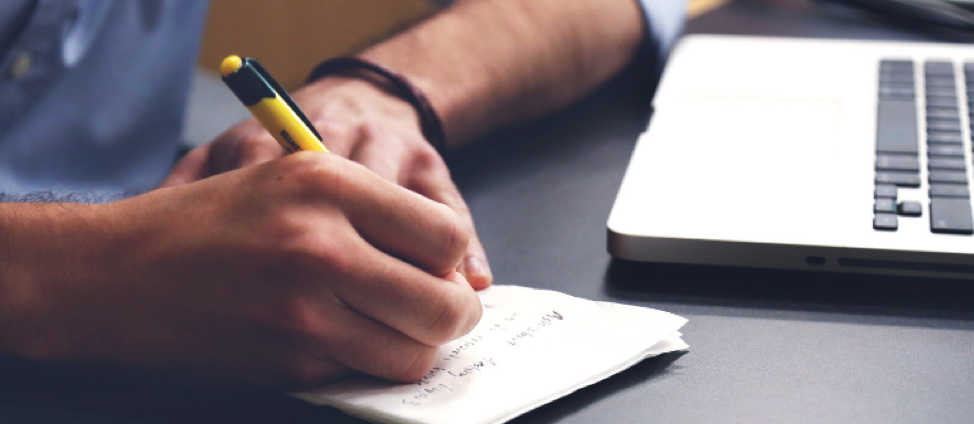 Last year alone, organizations in the U.S. invested $87.6 billion in employee training. The majority of those funds were devoted to authoring and delivering training content.
Yet, that's just one aspect of an effective training program.
In the same way that a doctor would (or at least, should) never prescribe you medication without a thorough understanding of your personal history and symptoms, an effective training program requires much more than blindly assigning coursework. A modern training program should help you understand the challenges your organization faces and the solutions available to meet them.
So what does a modern training program look like, and how do you achieve it? Let's take a closer look.
Identify training needs and allocate resources
Before you even begin thinking about creating and delivering content, you need to know who's actually working in your labs and what hazards they face. Which researchers are handling teratogenic materials? Who might be exposed to radiation? What training is available for these hazards?
To do this, you'll need to move beyond binders, spreadsheets, and software that feels like it was made during the 90s. It's time to start using modern software that tracks not only the courses you have available, but also who's employed at your organization and which hazards they're working with.
Imagine how much more powerful your course content would be if you could see every hazard researchers encounter in your labs. Interactions with individual researchers would be that much more personalized if you knew exactly what each person was working on. The efficiency of your training efforts would multiply if you could effortlessly match available training to each researcher's individual needs without drowning your team in soul-crushing busywork. It's all possible with a modern training program.
Monitor and measure performance
In the past, something as simple as finding out who's had the appropriate training and when could take hours. You had to obtain a list of everyone who works in a specific lab, locate their training records, and manually go through each record to see when they completed the training (if they completed it at all). And hope on a wing and a prayer that the information you're looking at is actually accurate and you're not about to harass someone for missing a training they actually completed weeks ago.
Today, modern training systems put all this information at your fingertips. Dashboards display training activity and compliance snapshots, helping you discover trends across your organization. You can access detailed reports for each building, group, or lab. Drill down on a specific course, such as Biosafety Level 2 (BSL2) Basic Training, to see compliance percentages, specific researchers who've taken the course, and which labs or groups they belong to. You can also drill down to see who's overdue and pinpoint specific courses or groups that need your immediate attention. All of this can be done in just a couple of clicks.
What's more, is that a modern training system will help you discover costly unknown unknowns - the things you don't know you don't know. It's precisely this sort of unknown unknowns that turn into the biggest problems, the largest sources of risk, and the most harmful incidents. And it's your job as a safety professional, risk manager, or leader to shore up as many of these unknown unknowns as possible before they lead to reputational, personal, or financial damage.
Armed with that knowledge, you can make smarter and more informed decisions to protect your researchers and your organization from harm.
Automate time-consuming tasks
As a safety professional, compiling delinquency reports or nagging researchers to complete training simply isn't the best use of your time. Not only that, it's easy to forget to follow up, in which case you end up with researchers who are not properly trained for the hazards they encounter.
What's more, the populations in labs and groups are constantly shifting, as are the hazards those individuals are working with. Keeping records accurate is often impossible, or would require so much time to accomplish that it would be unjustifiable. Either way, you end up making decisions with data you know is outdated and inaccurate.
In a modern training program, these arduous tasks are handled by software instead. For example, you can set training requirements for each researcher, automatically send email reminders to complete training, and notify researchers when they're overdue so they can remedy delinquencies quickly. The best part? The data in the system will be kept up to date automatically, so you can trust that actions are being taken with the most accurate information available.
One quick way to tell if your safety program isn't performing at its potential peak: are you spending any time or money on following up on training reminders/delinquency followup? We aren't joking when we say that those oft-tedious tasks should cost you literally 0 hours and $0.
Instead of being chained to your computer, you're free to do the work that really matters, like designing training content or personally connecting with researchers. You may even get enough time to enjoy your morning coffee before it gets cold (we won't tell).
Consistent training information across your organization
Traditionally, organizations maintained separate training spreadsheets or binders for each training course, lab, or researcher.
This led to a number of problems. If a researcher changed labs or groups, their training records didn't always go with them. It was hard to see whether everyone in a specific lab had the appropriate training for all the equipment and hazards they might encounter. And there was no easy way to get a complete picture of your organization's training compliance.
A modern training program allows you to store training records in one central location as researchers move between laboratories and groups. Detailed and accurate training records and history stick with researchers, even as they move around your organization. Ideally, a program like this would be able to integrate with your organization's user directory to effortlessly keep up with all of the personnel changes that take place. Someone changes a name or gets married? No problem (but they do still have to complete their safety training). This way, there is total clarity into whether is properly trained, safe, and in compliance. With this level of transparency, everyone can work together to improve safety outcomes.
Drive continuous improvement — not just compliance
Training is about so much more than just checking a box. The ultimate goal is to create a safe environment for research. Yet only 38% of managers believe their training programs meet their learners' needs, according to a 2015 survey by the Association for Talent Development.
In short, organizations need to do a better job of creating and delivering valuable, relevant content that addresses researcher challenges.
Unfortunately, when you're buried under compliance tasks, it's easy to feel like you don't have enough time to improve your training program. If you're in this position, you do your best to put out fires as they spring up, but you can never really get ahead.
That all changes with a modern training system that takes the admin tasks off your plate. Suddenly, you have time to get out in the field and connect with researchers. You get to have those teachable moments like questions, comments, and natural discussions, that turn back into structured training opportunities and ultimately improve your training program. While you may or may not have the budget to get all the training courses you'd like ordered or created, you will have much more time to better understand your researchers' needs and uncover any unmet gaps that would greatly benefit from a little TLC.
Key takeaways
A modern training program, which allows safety professionals to adapt training to changing needs and go beyond "checking a box", is key to a safer and more productive research environment.
Creating a modern training program isn't as simple as delivering coursework online. To truly achieve a modern training program, organizations need to take a more holistic approach.
A modern training program should rely on a Single Source of Truth, and leverage that information to drive automation.
By investing in the right technology, organizations can free up their team to focus on more valuable tasks that contribute to safety improvements.