Scaling-up Safety Part 2 – 4 Strategies for Sustainable Solutions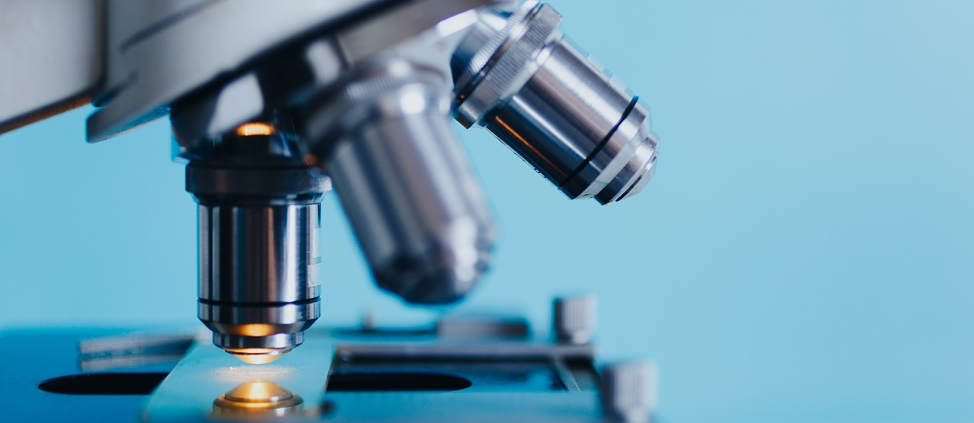 Congratulations, your biotech startup (or accelerator) is finally taking off! Perhaps you've hired more researchers, increased your research space, or secured an additional round of funding.
Now is the best time to start thinking about how your safety and loss control programs will scale as well. Believe us when we say it can be a real nightmare to untangle if you leave it unaddressed for too long.
In Part 1 of this series, we looked at some of the challenges you can expect to face as you grow, as well as some signs that you've outgrown your safety consultant.
The question now is: how do you effectively manage safety, keep costs down, and prevent administrative burden from keeping you away from the activities that make you profitable?
First, a quick recap:
If you missed Part 1 of this series, we'd definitely recommend pausing to read it first. To recap, here are some common signs you've reached a point where safety consultants are no longer a good sole solution:
Billable hours are increasing
People are cutting corners or only doing the bare minimum for safety
Answering simple questions about logistics or safety is difficult
Errors are becoming more common (and more costly)
Safety feels like a burden and a time suck from other important tasks
Now, let's explore some of the potential strategies available to you.
4 safety strategies for growing biotech companies
1. Take advantage of automation
One of the biggest challenges of running a growing biotech organization is that there simply aren't enough people to do all the work that needs to get done. To hit your goals, everyone has to do the work of two or three employees. It's why so many startups choose to hire safety consultants in the first place.
But even if your company is using a consultant, there ends up being a lot of overflow work that falls on researchers — especially during periods of growth. Things like closing out inspection findings, rectifying inventory, tracking reminders and communications, and maintaining logs are all examples of spillover tasks that can suck the energy out of researchers. Instead of focusing on their research, your team wastes valuable time on safety-related administrative tasks.
That's where automation comes in. A quality software program equipped with automation functionality can perform many of the tedious tasks that slow your team down (and in many cases, it can do them faster and more accurately than a human).
For example, you can automate notification reminders for training, inspections, and many other safety administration tasks. When biosafety registrations expire or when training is due (or overdue!) a good system will send out a reminder without your safety consultants needing to lift a finger.
By outsourcing these tasks to a computer, you'll be able to operate like a team twice your size — without the additional overhead. (What's more, you'll be able to easily scale without needing to revamp the whole thing — more on this further down).
2. Implement intuitive and proven systems
Biotech research is a cutting-edge environment, but your safety systems might still be stuck in the stone age. It doesn't take much to imagine them weighing you down as you try to stride forward.
That's a problem, because today's employees expect the technologies they use at work to mirror those they use in their personal lives, with clean interfaces, matching colors, and a simple user experience.
In fact, 73% of employees say that the flexibility of tools (e.g., technology, apps, and devices) that they might need to use for work would influence their decision to apply or accept a position at a company, according to 2019 Digital Employee Experience Survey by VMware.
In short, companies that provide a positive digital experience are in a better position to attract and retain top talent. Not only that, but the survey also found that a positive digital experience is linked to company growth.
So what exactly makes a positive digital experience? According to survey respondents:
The ability to access the apps and information they need
The freedom to work from their own device
The ability to work from anywhere as easily as from the office (which, in fairness, can sometimes be a big ask when operating in a lab environment)
The opportunity to provide input on which technologies they use at work
When it comes to your safety tools, it's clear that providing researchers and consultants with a system that supports them in doing their best work (and reducing unnecessary billable hours) is a win-win.
3. Integrate your chemical inventory and reporting
One of the biggest headaches (and sources of safety-related risk) for growing biotech companies is chemical reporting. It's a detail-oriented, labor intensive, complicated requirement. It weighs your team down, so reducing resource spend in this area yields big dividends.
In order to maintain an up-to-date chemical inventory alone, your team will often spend hours manually tracking down all the chemical containers in your lab's inventory, cross-referencing regulations, calculating totals, and converting these amounts to the appropriate units.
If this time isn't being spent on these tasks, that's a big, frightening leading indicator that your chemical inventory could represent a major risk to your operations. If you've never been through an investigation for a laboratory accident, trust us, you don't want to.
A good chemical inventory system, on the other hand, can take the information already stored in your chemical inventory and instantly generate complex reports. This two-pronged approach not only makes it easy for your chemical inventory to be kept up-to-date, but it re-uses the data present for other critical tasks, drastically cutting time investment.
With an integrated chemical inventory system, you can quickly prepare a state-specific report like California Environmental Reporting System (CERS), New York City Right-to-Know (NYC RTK), or Nevada Right-to-Know. Not only that, but you can quickly compare your inventory to regulatory limits like fire codes — say, if you're moving to a new location.
An integrated platform saves you from having a disjointed chemical inventory and reporting system. That saves you valuable time, money, and provides you with reduced risk and more freedom to focus on what matters — building your company to greater heights.
4. Choose solutions that scale with you
If you're a growing biotech company, you've probably already expanded your team and opened additional lab spaces — or you will soon. There's also a good chance you're still being weighed down by the same safety systems you had when you started out.
Unfortunately, solutions that worked well enough when you first launched quickly and dangerously break down when you start adding more employees and research tasks. The risk from this situation comes when safety administration infrastructure isn't updated along with everything else as you grow. It only takes one incident to cause a disproportionate amount of burden and hardship, and more often than not, a missed safety requirement will be at the root of the problem.
Spreadsheets are a classic example of this. When you're only tracking a few pieces of research equipment, spreadsheets are a common and workable solution. But when you're tracking dozens of pieces of equipment across multiple locations, things spiral out of control quickly.
This is particularly true as your data points multiply exponentially across many trainings, inspections, and hazards across many people, places, and groups (just wait until you get your own building, if you don't have one yet).
When you're running a lean startup, it can be hard to carve out resources for safety technology. A better way to understand your hesitancy to invest in safety software: you can't afford to waste the budget you do have on short-lived software systems you'll outgrow in a year. You'd honestly be better off sticking to pen, paper, and Excel than to pick the "cheap software that's better than nothing."
A better solution: invest in flexible, scalable laboratory safety compliance software that will grow with you. Good software should support you whether you have 10 researchers in one location, or 1,000 researchers in 30 locations.
Look for systems that give you the flexibility to configure things differently as you scale — such as the ability to add modules for new functionality as your needs develop.
By using scalable software, you'll be able to keep costs down. Not only that, you'll save a tremendous amount of time searching for, evaluating, and implementing new solutions.
Make smart investments in safety software early, and you'll be thanking yourself years down the line while your peers invest an enormous quantity of resources to overcome their technical and administrative debt.
Key takeaways
By leveraging modern safety tools and systems, you can scale safely and ensure your long-term success.
Your software tools should support scientists and consultants alike in doing their best work.
When you're strapped for cash, it's even more important that you select the right tools rather than wasting time and money on a jumble of inefficient systems that open you up to risk.