Software as a Service (SaaS): How Software has Improved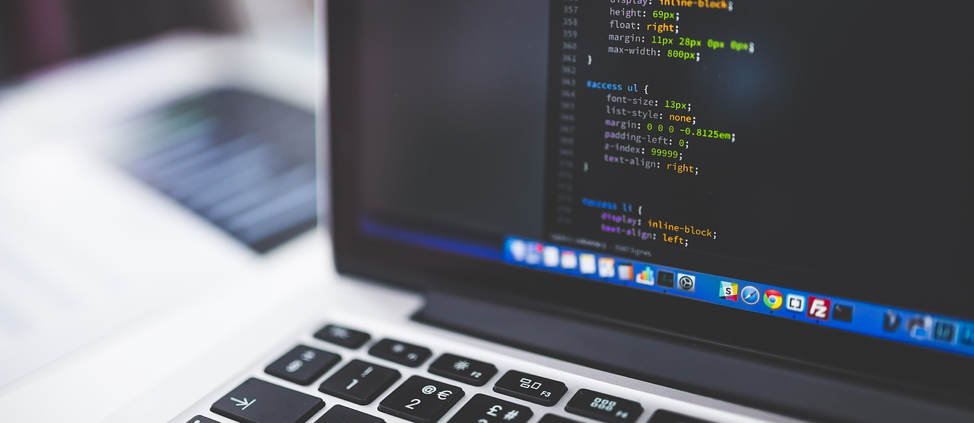 When it comes to enterprise software, hosted solutions have become one of the most popular choices. In fact, a whopping 94% of organizations use at least one hosted application and 73% of organizations say nearly all of their apps will be hosted by 2020.
Although you probably already use at least one hosted solution, you may not know it by that name. Or, you may have heard of hosted solutions before, but you're wondering what exactly they are and why they're so popular.
Whether you're in the market for new software and want to understand the importance of digitizing EHS, or just want to learn more about the solutions that are available, SciShield is here to help. We've put together this guide to give you a brief overview of what hosted solutions are, and the advantages they offer to you and your organization.

What is a hosted solution?
In simple terms, a hosted solution is software that can be accessed from an outside provider through an internet connection. Unlike traditional software, there's nothing to download or install — you just open your web browser and log in. Hosted solutions are sometimes referred to as software as a service (SaaS), cloud-based software, or on-demand software (although there can be important differences between these categories).
The rise of hosted solutions
By now you're probably thinking: "OK, sure, I've used hosted solutions before." In fact, you've probably used at least one hosted solution today.
If you logged in to Facebook, created a document in Microsoft Office 365, send a message with Gmail, or uploaded a file to Dropbox, then you've used a hosted solution. Today, hosted solutions are so widely available, it's easy to forget that wasn't always the case.
In the not-so-distant past, software came on a disc that had to be installed on each individual computer. You paid full price for individual licenses that gave you minimal-to-no tech support alongside very limited feature updates. Thank goodness we are past those dark times.
Understandably, there were a lot of problems with this delivery model for both customers and vendors. Each time a new version came out, you had to repurchase the entire software just to get the new features. Plus, if you ran into a problem, tech support and maintenance cost extra.
For vendors, the pricing model didn't match the realities of creating, maintaining, and improving software. So, in order to be profitable, they had to overcharge you on the initial purchase to make sure ongoing developments were covered. It was a lose-lose all around.
Since then, hosted solutions have become the most popular method for software delivery. Gartner estimates the market will be worth $85B by the end of 2019 — up from $58B just two years ago.
Benefits of hosted solutions
It's no surprise hosted solutions have become so popular, since they offer several distinct advantages over traditional software. It comes down three big things: cost, quality, and ongoing maintenance. Let's look at each one in more detail.
Hosted solutions have a lower cost of use
The biggest advantage of hosted solutions is how affordable they are.
With traditional non-hosted software, the initial purchase fee is just the tip of the iceberg. You'll also have to purchase servers and network security hardware, hire IT staff to support and maintain the application, and pay for server room space and utilities. This can easily double or triple your ownership costs.
With a hosted solution, you trade these unpredictable costs for a flat monthly or annual subscription fee. This fee covers access to the software, as well as 'extras' like upgrades, support, security, and maintenance — everything you need to be successful.
Hosted solutions offer higher quality
Not only does the "pay-as-you-go" model make software more affordable, it also makes it possible for vendors to deliver a better product.
Instead of waiting two or three years to release a new version (and locking everyone else into waiting years for new features), hosted solution vendors continuously update and improve their product based on feedback from their customers. And you get access to these updates immediately without buying an upgrade package.
As part of your subscription, you'll also get access to a dedicated support team. Dedicated support agents are 100% focused on one software system, and are trained specifically to provide support on that product.
Imagine picking up the phone and being connected directly to a specialist who can investigate your problem and solve technical issues quickly. What's more, this agent can communicate directly with the development team — who's likely in the next cubicle over — so they can tackle the problem.
Hosted solutions also offer better security than most organizations can afford on their own. That's because the costs are shared between all customers who use the solution. This is huge, because staying on top of and implementing trends and best practices in cybersecurity is a massively resource-intensive responsibility. Leave an issue unaddressed, and it can have huge negative ramifications for your organization.
When it comes to cybersecurity, it's almost always better to just leave it to the experts and rest easy knowing you don't need to worry about it any more. Encryption, vulnerability management, and intrusion detection and prevention are just a few of the standard security features most hosted solutions offer.
What's more, hosted solutions are an important element to creating and maintaining a Single Source of Truth, which can often be a gamechanger in keeping up with the pace of research data generation.
Hosted solutions are easier to maintain
As we mentioned above, hosted solutions work out to be cheaper because you don't waste money on servers and additional IT resources, but have you stopped to think about how beneficial that could be?
First, there's no physical and virtual infrastructure to manage and maintain. That includes servers, server rooms, data centers, networking systems, and firewalls, to name a few. All you need is a computer and an internet connection. And if something doesn't work, the responsibility to fix it doesn't land on your shoulders in the middle of a busy day.
When you run into a bug or glitch, you don't have to slog through your organization's IT ticketing system to get it fixed. That's a big advantage, considering internal support teams receive an average of 492 support tickets a month, and most take about 28.7 hours to provide a first response, according to support guru Zendesk. Technology hosting companies, on the other hand, have the lowest first response time (19.3 hours) of any industry by a wide margin.
What about installing updates? The vendor deploys updates directly to their servers, saving your IT department the headache of downloading and upgrading your local system.
Maintaining data security is another area where hosted solutions come out on top.
Think about it: When your IT team is juggling 492 support tickets a month, they don't have time to investigate security flaws, identify vulnerabilities, and write patches to resolve issues. They're just frantically firefighting to address the biggest issues, leaving most of the other problems unaddressed indefinitely. In contrast, hosted solutions are monitored around the clock to head off potential threats, and place a strong priority on resolving all issues in as short a time possible (and prize good communication about ticket resolution as well).
In short, there are no servers for you to monitor and manage, no IT or development teams you need to coordinate, no hardware you have to install or update, and no security fixes you need to research and apply.
By outsourcing all these tasks to the software vendor, you have the freedom to focus on what you do best. If you stop for a moment and spend a few minutes with a pen and paper, it's likely you could even brainstorm up a few big benefits of hosted solutions that we haven't had the time to mention here.
Key takeaways
Whether you're discussing solutions with a vendor or talking to your IT team, it can feel like software has a language all its own. By using this guide, you'll be better equipped to understand your options and communicate effectively.
We've given you a lot to chew on, so here's a quick recap:
Hosted solutions — also sometimes referred to as cloud-based software as a service (SaaS), cloud-based software, or on-demand software — are software applications can be accessed from an outside provider through a web browser.
Hosted solutions have transformed the world of software, and for good reason: they offer many advantages for organizations that want to lower IT costs and operate efficiently.
Hosted solutions are typically more affordable, better quality, and easier to maintain than traditional software systems.