10 Reasons to Digitize & Centralize Laboratory EHS Data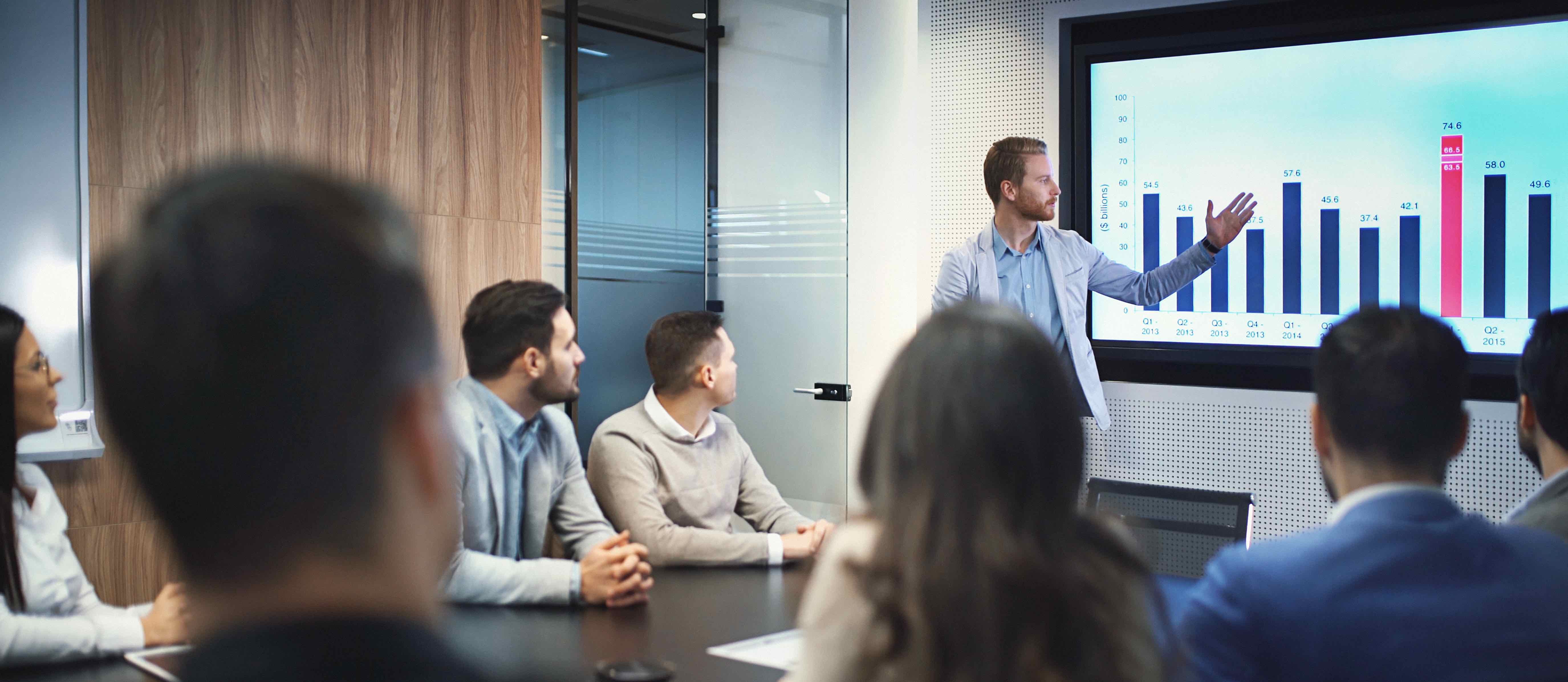 Running a safe and efficient research program requires getting really good at how you use your resources and how you spend your time.
One of the best ways to do that, as many organizations, universities, and research institutes have found, is by using software to digitize and centralize their EHS data.
They're able to complete tasks faster, identify gaps in their safety programs, and enable researchers to focus on their research — because they have a single source of truth for their researchers and EHS management.
Not convinced yet? Let's look at 10 reasons to digitize and centralize your laboratory EHS data, according to industry research and our customers.
10 Reasons to Digitize & Centralize Laboratory EHS Data
1. Understand your risks
A survey of over 3,000 EHS managers by LNS Research found that 75% of organizations using EHS software were able to identify points of risk in their operations, versus 34% of organizations not using software.

That's because, unlike paper records, software provides you with real-time risk data. You know the minute one of your researchers' training expires or when certain chemicals are added to your laboratories so you can respond appropriately.
2. Create fast and accurate reports
When you have to go looking for information in multiple locations, reporting is time-consuming. Instead, a digital, centralized system puts all your laboratory EHS data at your fingertips. That means you can run up-to-date radiological inventories or inspection reports in minutes.
3. Respond to audits swiftly
What happens if an auditor requests information about training, lab hazards, equipment, or assets? If you don't have a centralized data system, a request like that can shut down your team for days. Worse, you may not be able to locate the information at all. With software, audits go smoothly because you're always prepared.
4. Find the information you need
How do you know which of your laboratories are working with particularly hazardous substances? Or if all your researchers have the appropriate training for the equipment they use? Using a centralized database lets you zoom in and find exactly what you need — without digging around or interrupting your researchers.
5. Ensure knowledge continuity
EHS departments lose around 20% of their employees every year. If you don't have a formal system in place for maintaining data, that means 20% of your organization's safety and compliance knowledge could simply walk out the door with them. With software, on the other hand, information that used to be stuck in people's heads now lives in a central database.
6. Protect your data
Not only are paper files easily misplaced, they can be destroyed by a fire or even a leaky pipe. Unfortunately, spreadsheets aren't much better: data can be accidentally deleted, saved over by a colleague, or lost if your computer crashes.

Ultimately, your best option for protecting your data is a software system that provides nightly backups, disaster recovery, and can't be destroyed by a spilled cup of coffee.
7. Allocate your resources wisely
As you collect all your inspections, activities, and findings in a centralized database, you'll get a clear picture of trends and gaps in your safety and compliance programs. That way you can make sure you're prioritizing your personnel and funds where they'll make the biggest impact.
8. Communicate with your team
Instead of wading through email, good software lets researchers and EHS staff communicate right within the system. For example, you can send a targeted message to only individuals with animal contact. Or email specific lab groups to make sure your chemical safety communications reach the right people. Team members can reply within the system so everything is on record and in one place.
9. Save time
Researchers and EHS staff are spending too much time filling out forms, compiling reports, and chasing down items that are due. Software can automate many of these time consuming tasks, freeing everyone up to focus on what they do best. In fact, the 2018 Researcher Productivity Survey found that SciShield reduced the time researchers spent on their top 15 common safety tasks by 60.5%.
10. Reduce costs
All of the above benefits — increased productivity, reduced risk, better resource allocation — translate into significant cost savings. The American Society of Safety Engineers (ASSE) concluded that a direct, positive correlation exists between investment in EHS and its subsequent return on investment. Furthermore, OSHA found that organizations implementing effective safety and health programs generate a return of $4 to $6 for every $1 invested.
Your takeaway
Digitizing and centralizing your laboratory EHS data can help you run a safer, more efficient research program and deliver a proven ROI.