What's the Point of Having EHS? Part 2 - People, Finances, and Reputation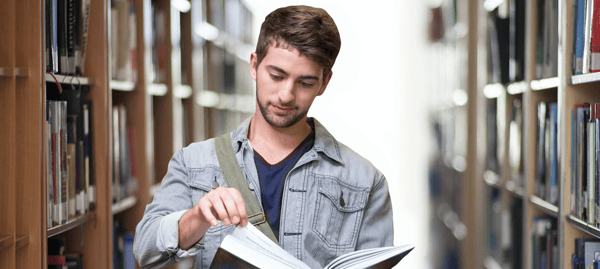 In part 1 of this series, we discussed some of the reasons EHS programs exist, and what they're designed to protect. Universities – particularly those that rely on research programs to attract talent and funding – face a wide range of environmental, health, and safety risks.
Specifically, in part 1, we discussed why EHS can seem like such a burden, and how that sense is often a leading indicator that you may be dangerously disconnected from your EHS team's efforts.
In many cases, your EHS team may be under-resourced and struggling, creating opportunities for risks to materialize and harm your people, finances, and reputation.
Let's dive in to how EHS protects your institution from these three specific facets of risk.
People
Effective EHS programs protect faculty, staff, students, and visitors from injuries and illnesses.
While deaths in the lab are relatively rare, accidents and injuries are not. It doesn't take much for a seemingly minor incident to escalate into something more serious.
For example, an accidental needlestick – a common injury in labs – can result in exposure to dangerous blood-borne pathogens. Additionally, needle stick injuries can often be leading indicators that there's a safety issue with a process that could manifest again as a more severe incident.
EHS helps prevent these types of situations from occurring. When they do occur, EHS helps to ensure the individual gets the appropriate care. Afterward, EHS will do a retrospective on the incident (often relying on data from their safety management software) to identify any contributing factors that could have been prevented or avoided, and, if appropriate, implement changes.
Strong safety programs not only protect people from harm, they can also increase productivity. How? Researchers in a 2013 Nature survey reported that time and hassle were the biggest barriers to safety. This means that when safety activities were required, they took researchers away from valuable time on experiments and grant-writing activity. At SciShield, a productivity survey found that researchers spend 60.5% more time than necessary on safety administration tasks.
The purpose of EHS extends beyond simply preventing a disaster. It's also important to recognize that students and staff who feel unsafe – or who have witnessed a traumatic event – are not in a position to maximize their efforts to learn or make scientific discoveries. By creating a safe and healthy environment, EHS helps reduce distractions and allows people to focus on their research.
Finances
Laboratory accidents happen more often than you might think, and even minor ones can be shockingly expensive. Direct medical costs such as emergency room visits and hospital stays are only a small part of the equation. Indirect costs such as lost productivity, administrative time, insurance increases, investigations, and OSHA fines and involvement often add up to 2-10 times the amount of direct costs (source 1; source 2). A single OSHA violation, for example, could cost your institution $13,260, while a willful or repeated violation could cost as much as $132,598. It's tough to overstate how many expenses will come out of the woodwork when an injury occurs.
Even incidents that don't result in injury can be costly. A chemical spill requiring a HAZMAT response or facilities work doesn't come cheap. A laboratory fire can easily result in millions or tens of millions of dollars in property damage and significant downtime. This isn't to mention the migraine-inducing challenges of having to relocate labs, source new equipment, find and contract skilled (and expensive!) lab construction firms, and re-certify a building or space for safe operation.
Effective EHS programs guard your organization against catastrophic financial losses, regardless of the cause. Research and experience suggest that organizations that invest in safety experience a return on their investment.
Reputation
Ask any PR expert and they'll tell you: while it takes a vast sum of money and years of work to establish a reputable brand, it only takes a second to destroy it. Whether it's an academic scandal, a shooting, a lab fire, or simply a fumbled response to a crisis, an unforeseen event can permanently tarnish your reputation. Years later, news outlets are still reporting on lab accidents that occurred at UCLA, Yale, and Texas Tech, despite their sincere efforts to make improvements.
Why is reputation so important? For one, it can make or break your university's ability to compete for the best students and faculty. According to a 2013 report by the Higher Education Research Institute at UCLA, a good reputation is the top factor influencing students' decision to attend a particular school. Reputation can also be the deciding factor in whether or not a parent sends their child to your school.
Because EHS improves safety performance and promotes environmental stewardship, it plays a major (if oft hidden) role in your university's reputation. A robust EHS program shines through in many downstream ways to show that you're serious about maintaining a safe and healthy campus environment. Developing safety policies, communicating hazard information, and coordinating a swift incident response are just a few of the ways that EHS can help you build trust and increase confidence in your school. Additionally, a smoothly-functioning EHS program will help your research program work that much better. When it comes to a complex, multifaceted research program, you want it to be firing on all cylinders, not tripping over itself.
Your takeaway
The key to guarding against risks is understanding them, and EHS helps you do just that. It shields students, staff, and visitors from hazards that can cause injuries or illness. It safeguards your finances against costly incidents. And it protects your hard-earned reputation from irreparable damage.
EHS is vitally important to your institution. Without the work of EHS behind the scenes, your institution would unequivocally suffer. Don't risk a hit to your institution's well-being – invest in EHS people, processes, and systems, and rest in comfort knowing that the foundation protecting your research enterprise is rock-solid.