Working From Home With SciShield - Shutting Down and Ramping Up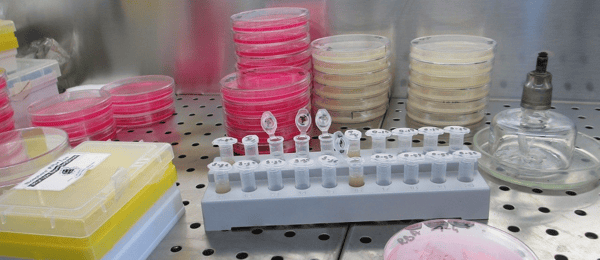 As the novel coronavirus outbreak grows, many EHS teams are closing down non-essential labs and working from home to reduce the spread of infection. At the same time, these EHS teams are also preparing to support some essential scientists to ramp up research related to COVID-19.
Across the world, SciShield is supporting EHS teams as they adjust to these new demands.
Below, we outline a few big ways that our software provides solutions for critical needs that may otherwise be stumbling blocks for you and your team. Looking forward, you can expect these needs will remain or increase in importance as the research and safety communities expand their digital footprint.
Communicate emergency information with Smart Mailer
Have confidence in reaching the right people
With SciShield's Smart Mailer, EHS departments can share vital information with the correct staff. You can send mass communications with updates about space closures, remote work and travel policies, and supplementary resources to your entire user base. Or, you can send targeted communications to specific labs that are shutting down to figure out what needs to get done and ensure those actions get completed.
To illustrate, many of our customers are actively using SciShield to identify specific types of PPE across their organizations. They then use Smart Mailer to communicate and coordinate collecting it for donations to support the COVID-19 response in their healthcare communities.
Provide standardized instructions
When preparing research spaces for Emergency Shutdown, you must ensure that everyone working in that lab knows the procedures and how to document their actions. Working from home doesn't mean much if you're constantly being dragged in to check on an incubator that's dry and alarming because someone forgot to properly shut it down.
On the flip side, being able to confidently contact personnel that are still hard at work in labs is a must. This can be for policy updates, to share information, or even to send them a thank you message for their efforts.
Answer questions quickly with ObServ
ObServ is a new feature in SciShield that is nearing deployment. For personnel still on-site, it is critical that they become an extension of the safety team. Making sure they can quickly communicate observations and things that "just don't look right" is an integral aspect of top-notch risk mitigation and fast response times.
With the ObServ feature, anyone can serve the community by sharing safety observations with EHS and even snapping a quick picture. When risks are present, time is of the essence and it is everyone's responsibility to raise a flag if they "see something, to say something." Allow your boots on the ground personnel to shine the light on key areas of risk, even when you are not there.
Ensure personnel are trained for new & novel hazards
As labs ramp up research related to COVID-19, scientists will need additional training for the new hazards they encounter. People who are working on developing vaccines, studying potential treatments, and creating disinfectants and protective equipment also need to be protected themselves.
With SciShield, both EHS staff and lab users can update job activities to reflect new responsibilities and hazards. Training rules can be created so that individuals with certain job activities are automatically assigned specific training courses. This improves thoroughness of training coverage and takes a big administrative task right off your plate.
On the flip side, scientists who have to shelve their experiments can make the most of their downtime by getting ahead on training. SciShield's training module lets you assign, deliver, and quiz training content online, meaning any researcher with a laptop or mobile phone can stay current while they're away from the lab.
Shut down labs
Help staff properly document and shut down equipment
SciShield enables EHS staff to coordinate lab closings without having to go on site. During an extended shutdown, freezers may need to be defrosted or completely shut down, water baths emptied and unplugged, and incubators properly powered down. You can use the Equipment module in SciShield to identify the exact location of equipment that needs to be hibernated and with Smart Mailer, contact the right people to do it.
Identify, dispose of, and store dangerous materials
Chemicals and radioactive materials also need to be stored or disposed of properly. For example, peroxide formers that are nearing their expiration date will need to be identified and dealt with (nobody wants to return to a cabinet full of unstable explosives).
Similarly, hazardous chemicals that could be misused by bad actors — such as the DHS' Chemicals of Interest (COI) — can't be left unsecured. EHS staff can use SciShield's ChemTracker module or Hazard Profiler to identify labs that have these substances and make sure they're properly addressed before the lab is shut down.
Other responsibilities include discarding or freezing samples and arranging for cultures and animals to be fed and checked on. Self-inspections, which can be performed and logged in SciShield, ensure all of these activities get completed before an Emergency Shutdown is complete.
Keep labs running safely
Oversee IBC approvals and amendments
EHS teams can also use SciShield to sustainably oversee essential labs that remain open during the stay-home period. With digital IBC and Biosafety registrations, personnel can review and approve protocols remotely. At least for the time being, the NIH has even approved Tele- and Video-conferencing for IBC meetings. This enables organizations to fast-track critical research related to COVID-19 without compromising the personal safety of individuals.
Biosafety officers can also use SciShield's Material Data reports to see who's using specific agents (even if they're not fully submitted yet). This helps ensure everyone working with a particular agent such as coronavirus has gone through the proper approvals and minimizes surprises down the line.
Empower staff with safety data
SciShield also offers a suite of useful tools to empower researchers. For example, the Safety Data Sheet (SDS) Search module gives researchers a convenient way to find and view safety information about the possibly new chemicals they're working with.
Managing lab safety during COVID-19 — and beyond
Deploying SciShield for the novel coronavirus outbreak can help keep people safe and ensure research continuity during a crisis. What's more, SciShield can benefit your organization for years to come as you create a sustainable and digital safety and risk management platform.
In our next article, we'll look at some of the ways SciShield can help EHS teams and leadership work from home successfully and sustainably, no matter the reason. Stay tuned!